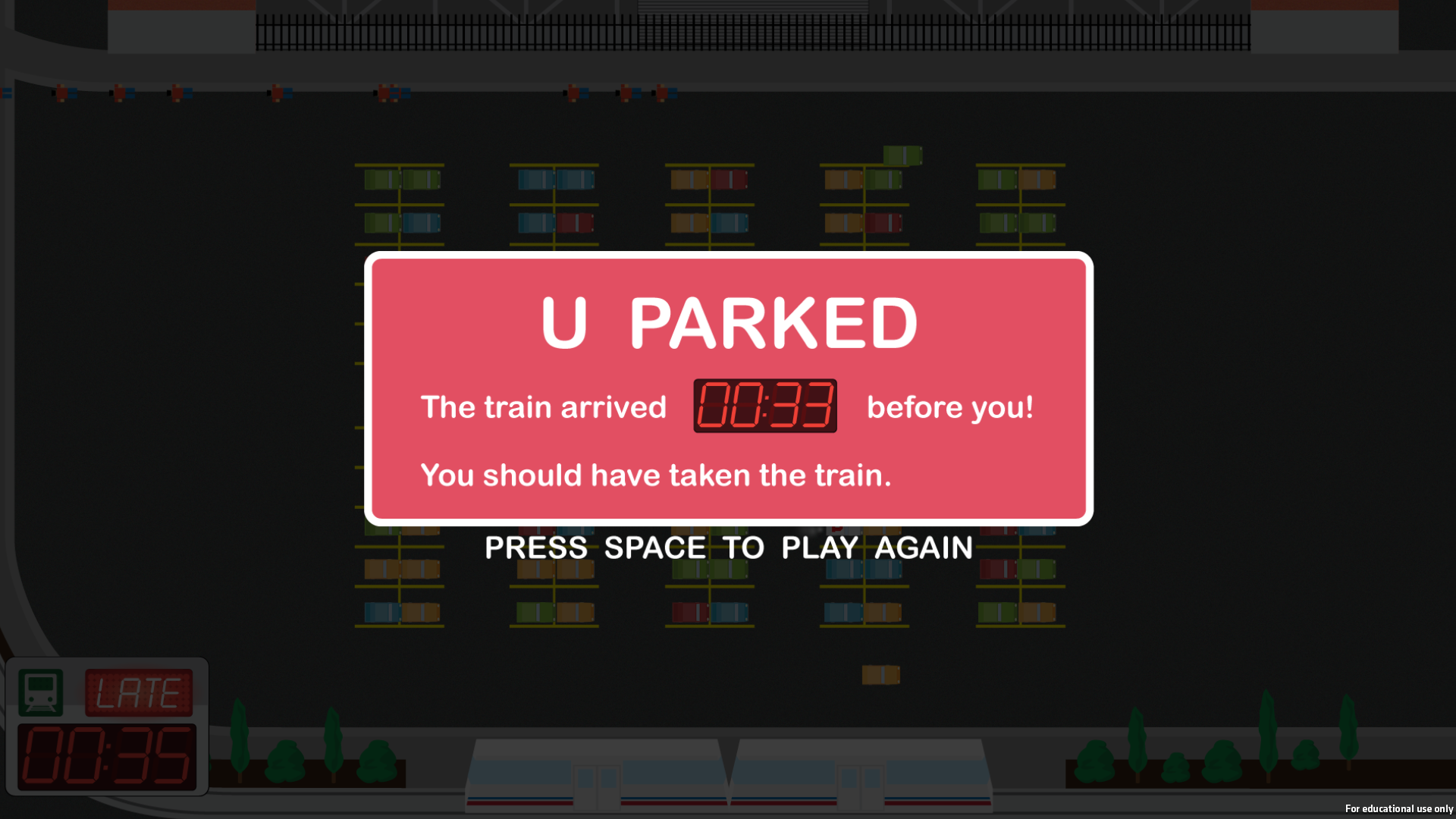 Upark
UPark symbolizes the struggle of everyday parking in everyday situations and how using public transportation may sometimes be the better option. Players must race against other drivers and avoid pedestrians while finding the single open parking spot.
Install instructions
Download
Download provided zip, click "Uplay" to begin game.
How To Play
Use "wasd" keys to move car through the lanes. The car only stops once it reaches an end of a road (think pac man). A single open parking spot will be in the lot and you must get to it before other cars do, if other cars make it before you, another spot will open. Use "H" to honk.